Image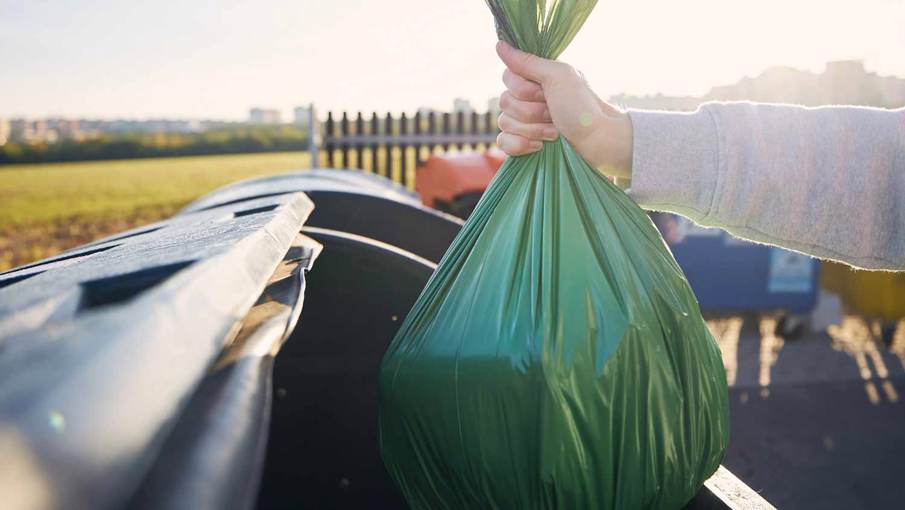 Building effective waste-management systems is crucial for a net zero future.
Not surprisingly, waste is a huge challenge in the world's mission to get to net zero. But, of course, it also presents an opportunity for generating cleaner energy.
Waste-related emissions – including methane emissions from landfills – were calculated at 1.6 gigatonnes in 2020. This accounts for some 3% of total global greenhouse-gas emissions. Methane is a powerful greenhouse gas with a global warming potential up to 34 times higher than that of CO2 in the coming 100 years. 
In 2020, global volumes of municipal solid waste were estimated at 2,000 megatonnes (Mt). This figure is forecast to hit 3,400 Mt by 2050 – an increase of more than 70%. Population and GDP growth, which drive consumption, are causing the surge. Average waste per person in a given country can be anywhere from 0.1kg/day to 4.5kg/day, with the global average standing at 0.74 kg/day.
The other main contributors to emissions in this sector include waste-water-treatment- and waste-to-energy-plants. There are also the waste streams from industry and agriculture – often up to 25 times higher than municipal waste streams. 
At Sumitomo SHI FW, we offer several options for managing waste that will help us all move to a net zero future.
Tabs
Manufacturers, consumers and municipalities all have a role to play in preventing and reducing waste. This means designing products for re-use, recycling when facilities are available, and building effective waste-management systems. 
Biodegradable material can be used to generate energy, for example, instead of being dumped in a landfill to decompose and release methane. Waste-water process improvements can also reduce methane emissions. And waste-to-energy plants can be fitted with carbon-capture equipment to close the loop.
We offer several waste-reduction and processing solutions. These include:
High-efficiency multifuel fluid-bed boilers for refuse-derived fuel (RDF) and industrial waste.

Modular waste-to-energy plants for energy production.

Waste gasifier solutions to convert waste streams into chemicals that can be used to create sustainable transport fuels, green chemicals or recycled plastics.
Preventing waste is clearly central to the journey to net zero but turning the tide will take time. Our solutions are already getting value from waste materials and we'll continue to develop efficient technologies to manage waste and introduce circularity into industry.