Image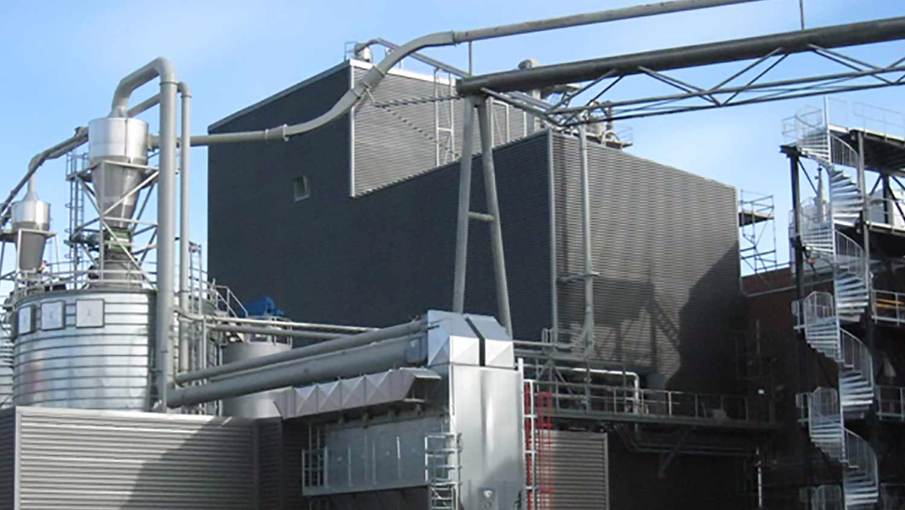 Fuel-flexible technology means waste can be used to generate energy
More and more customers are looking to use waste to generate energy – and it's a key route for transitioning to net-zero. Circulating Fluidized Bed (CFB) boilers combine high-efficiency combustion with fuel flexibility. The technology can use local alternative renewable fuels like waste to produce cleaner energy and contribute to fossil fuel and CO2 emissions reduction.
We provide comprehensive CFB boiler engineering services to our customers, from advisory and planning to design, procurement, construction, and after-sales services. We have delivered more than 500 CFB boilers to a wide range of customers, from in-house industrial steam generation to thermal power stations.
Tabs
By recirculating the bed material through a cyclone, CFB technology achieves a high combustion efficiency – even for fuels that are difficult to burn. It can co-fire a wide range of fuels, with up to 100% biomass or refuse derived fuel (RDF) streams.
A continuous flow of solids uniforms the temperature profile in the combustion chamber to give favorable conditions to keep emissions low and destroy harmful compounds formed in combustion of waste. Other features that allow the use of waste include replacing the air heater section with an economizer in the final stage in the back pass.
Designed to stand the harshest conditions, CFB boilers can better resist tube corrosion, wear, and ash adhesion, making high-temperature, high-pressure steam conditions possible for all fuels. For large-scale plants, ultra-supercritical steam at 257 bar and 603°C is available.
Ideal for waste
Multiple fuel sources of different biogenic and recycled origin can be combusted safely with low emissions.

Power producers can use local and readily available fuels with shorter transportation distances.

CFB gives the flexibility to adapt to changes in fuel availability and cost structure.
Value for money
Safe combustion means lower maintenance and operation costs including short annual shutdowns and superior availability.

Low load operation offers district heating services benefits with solid fuel firing over a longer period in the year without having to use more expensive liquid or gaseous fuels.

Using our digital services performance can be optimized based on actual operation data, fuels and mode.

Our continuous development of technology and standardized designs mean we can offer competitive CAPEX and footprint.
Customers looking to generate energy using waste find CFB technology an ideal solution. Using waste can allow plants to achieve zero or even negative carbon emissions. So, on a broader level, we all benefit when waste can be recycled in this sustainable way.