Image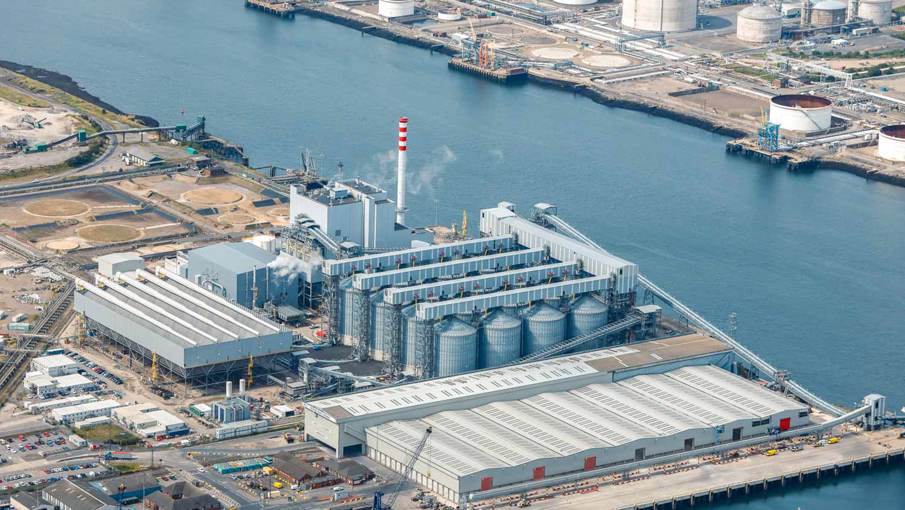 Combining high-efficiency with fuel flexibility for reliable low-carbon power
Amid the net-zero transition, our customers are often looking for reliable, efficient energy solutions that can withstand challenging conditions – making circulating fluidized bed (CFB) boilers a valuable option.
The boiler technology combines high-efficiency combustion with fuel flexibility. By using local alternative renewable fuels to produce cleaner energy and contribute to fossil fuel and CO2 emissions reduction.
We provide comprehensive CFB boiler engineering services to our customers, from advisory and planning to design, procurement, construction, and after-sales services. We have delivered more than 500 CFB boilers to a wide range of customers, from in-house industrial steam generation to thermal power stations.
Tabs
By recirculating the bed material through a cyclone, CFB technology achieves a high combustion efficiency – even for fuels that are difficult to burn.
Designed to stand the harshest conditions, CFB boilers can better resist tube corrosion, wear, and ash adhesion, making high-temperature, high-pressure steam conditions possible for all fuels. For large-scale plants, ultra-supercritical steam at 257 bar and 603°C is available.
Fuel-flexibility is critical for new plants to maximize inexpensive fuels and avoid future price volatility and supply risks. The multi-fuel CFB can co-fire a wide range of fuels, with up to 100% biomass or RDF streams.
Low emissions by design
The CFB design eliminates the need for traditional flue gas desulphurization (FGD) systems by capturing sulfur oxides (SOx) inside the furnace using limestone as sorbent.

Nitrogen oxides (NOx) are avoided by low-temperature combustion.

The CFB produces less than 50 ppm SOx and NOx at 6% O2 without a flue gas cleaning system.

Particulate matter is kept below 20 mg/m3 at 6% O2 with an electrostatic precipitator.
Dependable, carbon-negative heat and power
CO2 emissions in CFBs are lower than other thermal power technologies, due to high-efficiency and the ability to use low-carbon fuels, such as biomass and agriculture residues.

Our Flexi-Burn® technology utilizes oxyfuel combustion to create a concentrated CO2 stream that can be captured and utilized or stored.

This allows plants to achieve zero or even negative carbon emissions if biofuels are utilized.
The efficiencies can have a tangible impact on our customers. Lower emissions and flexibility of fuel sources all combine to deliver efficient power generation, even in harsh conditions. And with an average 98% boiler availability, we focus on customer ROI by delivering on time and to specification.
Ensuring the highest standards
We manufacture the boiler pressure-parts, critical to safe and reliable operation, at our own workshop or at carefully selected partner factories. For other parts, we have established a supply chain in long-term cooperation with reliable vendors to ensure the equipment meets our high-quality standards.
The Technology Research Center, located in our Niihama Works, is equipped with pilot-plant facilities to conduct preliminary tests with our customers' actual fuels. The results of the tests are used for accurate equipment design, ensuring high performance and quality.