Fluid bed technology offers a solution to many of the key challenges of low-carbon energy production, such as carbon capture, energy storage and waste utilization.
Due to the war in Ukraine, closed natural gas taps and extremely expensive electricity have awakened all of Europe to pay attention to the risks associated with imported energy. At the same time, it has become clear what importance energy self-sufficiency and security of supply have for the functioning of society as a whole.
In Europe, replacement energy sources are now being fiercely sought to increase own electricity and heat production based on local resources. At the same time, however, the ambitious emission targets and the green transition are strict priorities.
Sumitomo SHI FW (SFW in short), which supplies the industry's technology and services, has closely followed the turmoil in the European energy markets. According to Jari Nokelainen, who works as the company's Senior Vice President of Strategy and Business Development, the development is moving towards more local, decentralized, and versatile energy production, where resource efficiency and carbon neutrality are emphasized.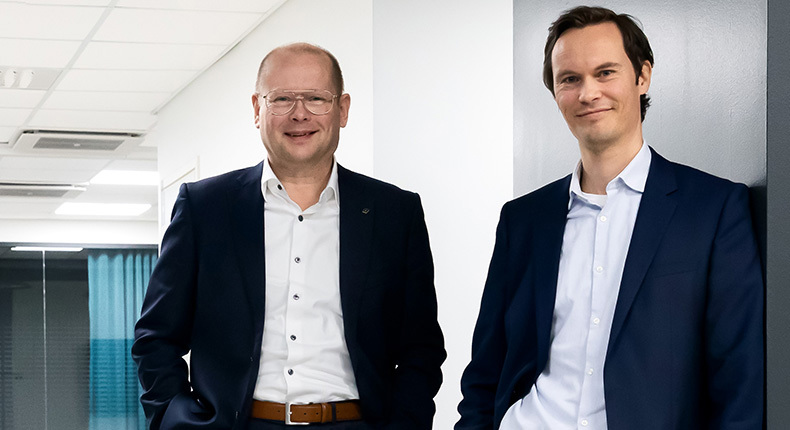 With the crisis, these goals become more concrete and the timetables for the green transition speed up, which favors renewable energy. At the same time, waste will also become a more important raw material and energy source.
Jari Nokelainen
SVP of Strategy and Business Development
The company's trademark is fluidized bed technology
At this point, SFW is at the center of development. In addition to its global presence, the company operates in Varkaus and Espoo in Finland where it employs nearly 400 people. The company has grown over the years to become an important partner for industry and producers of electricity and district heating.
The company's Finnish roots go back to the beginning of the 20th century and to the A. Ahlström company. Before being owned by the Japanese group Sumitomo Heavy Industries, it was known as Amec Foster Wheeler.
The company's flagship is the fluidized bed technology developed already in the 1970s, which enables the efficient utilization of many different types of biomass and waste in energy production.
- Over the decades, it has grown into an international success story, which has always been taken to larger industrial applications.
New applications
In addition to large industries that produce energy in their own processes, the company's know-how can be adapted to many other needs. One of the latest investments is a modular Waste to energy technology developed by Vaasa-based Woima Corporation that utilizes different municipal waste streams. It is believed that there will be a market for the compact and easily expandable power plant, especially in local energy production.
It is a good example of strategic partnerships, which we are constantly looking for.
Jari Nokelainen
SVP of Strategy and Business Development
Tremendous possibilities in carbon capture
In the coming years, instead of just incinerating and producing energy, biomass and waste should also be processed into products with a higher added value.
The carbon and hydrogen contained in biomass and waste can be utilized in the production of renewable chemicals and fuels. At SFW's design desks, solutions for these were already developed more than 10 years ago through oxygen-steam gasification and carbon capture solutions.
The possibilities are massive. Carbon capture offers, for example, the energy-intensive steel and cement industries, a path to manufacturing carbon-neutral products. In addition, heavy road traffic, ships, and airplanes need renewable fuels that are not sourced from fossil raw materials.
SFW continuously cooperates not only with companies but also with universities.
The joint task is to develop globally usable solutions for carbon capture and green hydrogen production and to also develop potential business models for them.
Although the necessary technology has been available for years, the market is only now opening up due to stricter EU regulation and emission limits.
Costs are undoubtedly an important driver. The emission price of carbon dioxide in the EU is already so high that capturing CO2 emissions has become profitable. Interest is growing not only among industries but also in traditional electric and district heating plants.
Stefan Nygård
Sumitomo SHI FW Chief Transformation Officer
Author: Timo Sormunen
Original article (in Finnish) published in Helsingin Sanomat on 12 October 2022.
"Hiilidioksidihaasteita ratkotaan suomalaisella tekniikalla"